FAU Schools Awarded $3.1 Million US Department of Education Grant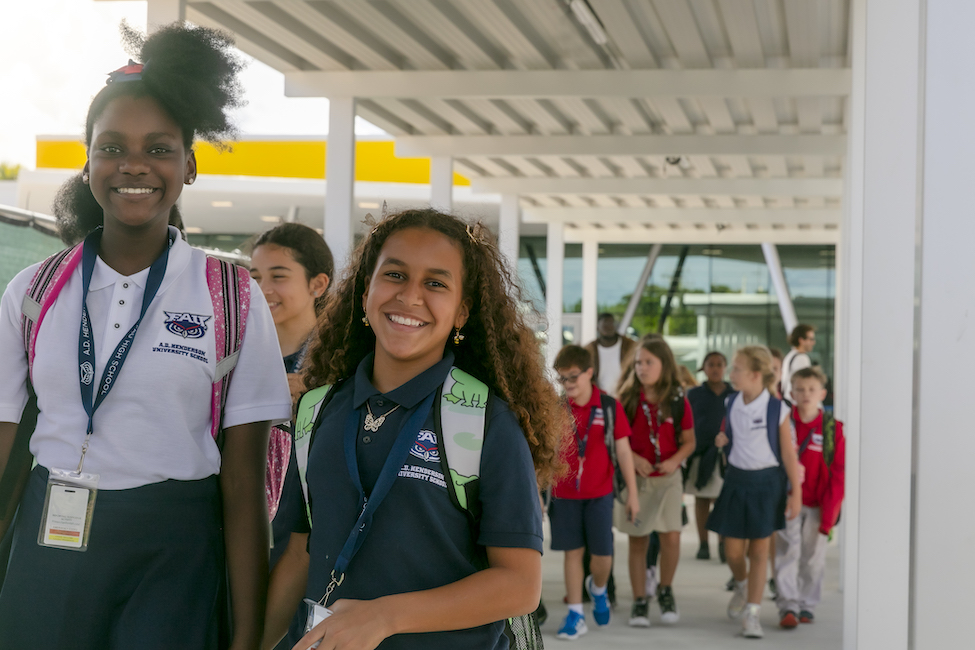 (Photo: Alex Dolce)
---
Florida Atlantic University Schools (FAUS) recently awarded the Javits Gifted and Talented Students Education Program Grant to increase the number of underserved groups of students, including students with disabilities, who are eligible to apply for FAUS. it was done.
Awarded through the U.S. Department of Education, this grant, worth $3.1 million over five years, will help identify, recruit, and develop underserved FAUS students. It is also used to support talent through recruitment, inclusion, diversity and equity (STRIDE). This will serve 825 non-overlapping underserved high school students, 75 middle school students, 180 elementary school students, and 145 teachers during the five-year grant period.
"As AD Henderson and FAU High Schools continue to redefine public education in the United States, we are excited about the opportunity to further evolve the early college model," said FAUS Superintendent Joel Herbst. "The Jacob K. Javits Gifted and Talented Students Education Program will give our underrepresented students access to top-notch teaching, research and social resources at his Atlantic University in Florida."
FAUS is affiliated with FAU's College of Education, and this grant is based on FAUS's nationally-ranked model of FAU high schools (with campuses in Boca Raton and Jupiter), as well as access and affordability. Based on the AD Henderson University School built in FAUHS and ADHUS provide all students with the skills they need in the ever-evolving job market, regardless of economic status, gender or race.
The Department of Education's Javits Gifted and Talented Student Education Program provides evidence-based research, demonstrative projects, innovative strategies, and strategies to identify gifted and gifted students and develop their elementary and middle school competencies that meet their unique criteria. Only 13 projects were awarded nationwide to support similar efforts to strengthen need for education.
For more information on FAUS, visit labschools.fau.edu.
-Fau-