Case Western Reserve University School of Law Launches DEI Education Program
Case Western Reserve University School of Law has launched an educational program that emphasizes diversity, equity and inclusion.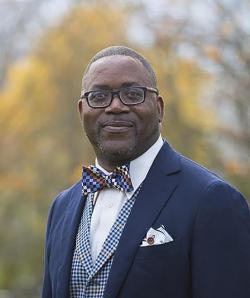 The Academy for Inclusive Leadership Development – ​​open to local business leaders, private practice lawyers, non-lawyer legal professionals and case law students – offers free curriculum and in-person training from October through April. Saturday's session will be mixed. and online components. Attorneys who complete the program earn credits for continuing legal education.
Attendees will hear from experts in diversity training, leadership, and human resources management, and will participate in lectures and simulations on topics such as structural bias, microaggressions, and cross-border attorney-client relationships.
Bryan Adamson, David L. Brennan Chief Law Professor and Associate Dean of Case Law Diversity, will develop and lead the Academy.
"Despite all efforts by law firms and legal organizations to increase diversity, the number remains dismal in terms of type and scope," said Adamson. "Something is going wrong."
According to the National Association of Law Placement's 2021 Report on Diversity in US Law Firms, 18.5% of all attorneys are people of color, 10.75% of partners are people of color, and 4% of partners are women of color.
Nance, Global Managing Partner of Frederick R. Squire Patton Boggs, advised Adamson during program development. "If you want real change, it has to come from the top."