26th Annual Tennessee Girls in STEM Math and Science Conference Sept. 24 at MTSU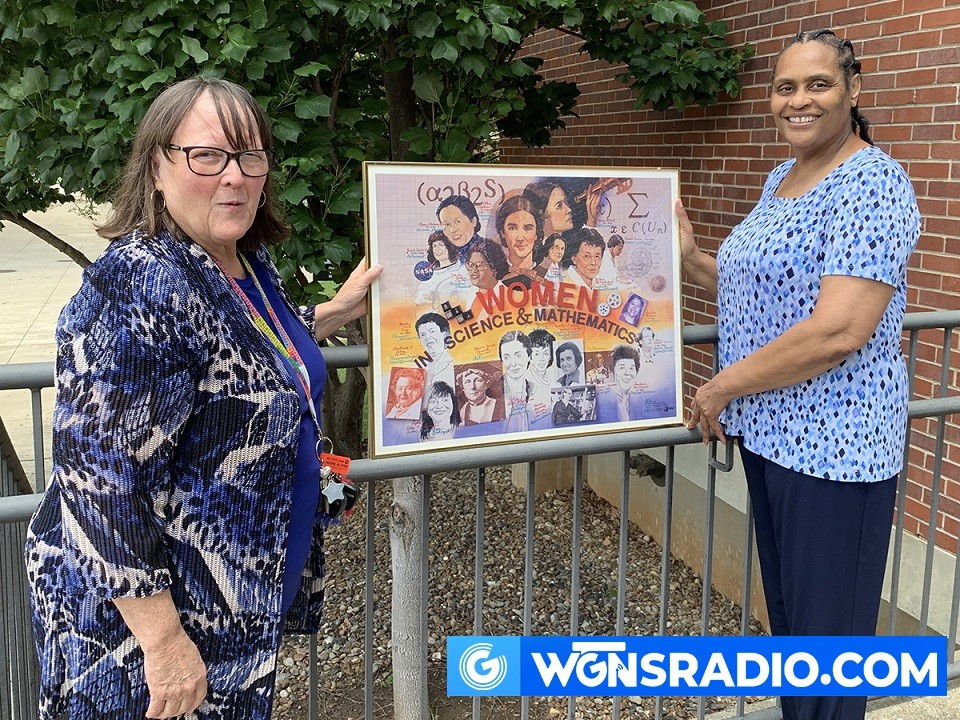 MTSU Chemistry Professor and WISTEM Center Director Judith Iriarte-Gross (left) with Barbara Turnage, Interim Dean of the College of Behavioral Health Sciences (MTSU photo by Randy Weiler)
(MURFREESBORO) 26 registrations closing soonth Annual Tennessee Girls at the STEM Math and Science Conference at MTSU on Saturday, September 24, 2022 from 9:00 am to 3:00 pm.
The deadline for registration is Thursday, September 1, 2022, according to event organizers. STEM (Science, Technology, Engineering, Mathematics) conferences will be held in person. In light of the ongoing pandemic, masks and hand sanitizer are provided and recommended.
Junior high and high school girls from grades 5 to 12th Graders — Welcome to join us. The registration fee is $20, but financial assistance is available. For registration and more information, please visit: https://mtsu.edu/TGIS/.
Tennessee Girls in STEM (TGIS) enables girls and young women to explore science and math careers, hear from women in math and science, attend hands-on workshops, and connect with other girls interested in STEM. help you meet For many years it was known as the MTSU Expanding Your Horizons (EYH) conference.
"MTSU is delivering the workforce of the future by introducing girls to STEM role models at our annual conferences across Tennessee, the South, and across the country," said the conference and WISTEM (Women in STEM). Director of the Center, Professor of Chemistry Judith Iriarte-Gross said.
"Having been helping girls and women in STEM for over 25 years is an incredible achievement," she added. "Thanks to her MTSU for hosting Tennessee Girls in STEM."
Interim Dean of the College of Behavioral Health Sciences, Barbara Turnage, will be the keynote speaker for this year's event. Her background is her work in social and she earned her bachelor's and master's degrees from the University of Nebraska at Omaha. She received her doctorate from Tulane University in New Orleans.
Mr Turnage said:
Turnage said they would discuss "the importance of finding a career that matches your skill set and interests."
Key points in her talk include the difference between a career and a job, work-life balance, the importance of money to live, and not choosing a career for the money involved. It also includes responding to audience questions.
Turnage is a past recipient of the John Please Faculty Award, which recognizes black faculty members for outstanding achievement in teaching, research and service.
This conference is sponsored by the MTSU College of Basic and Applied Sciences, Nissan, Schneider Electric, Texas Instruments, Newell Brands, University College, and the Nashville Local Section of the American Chemical Society.