Published August 22, 2022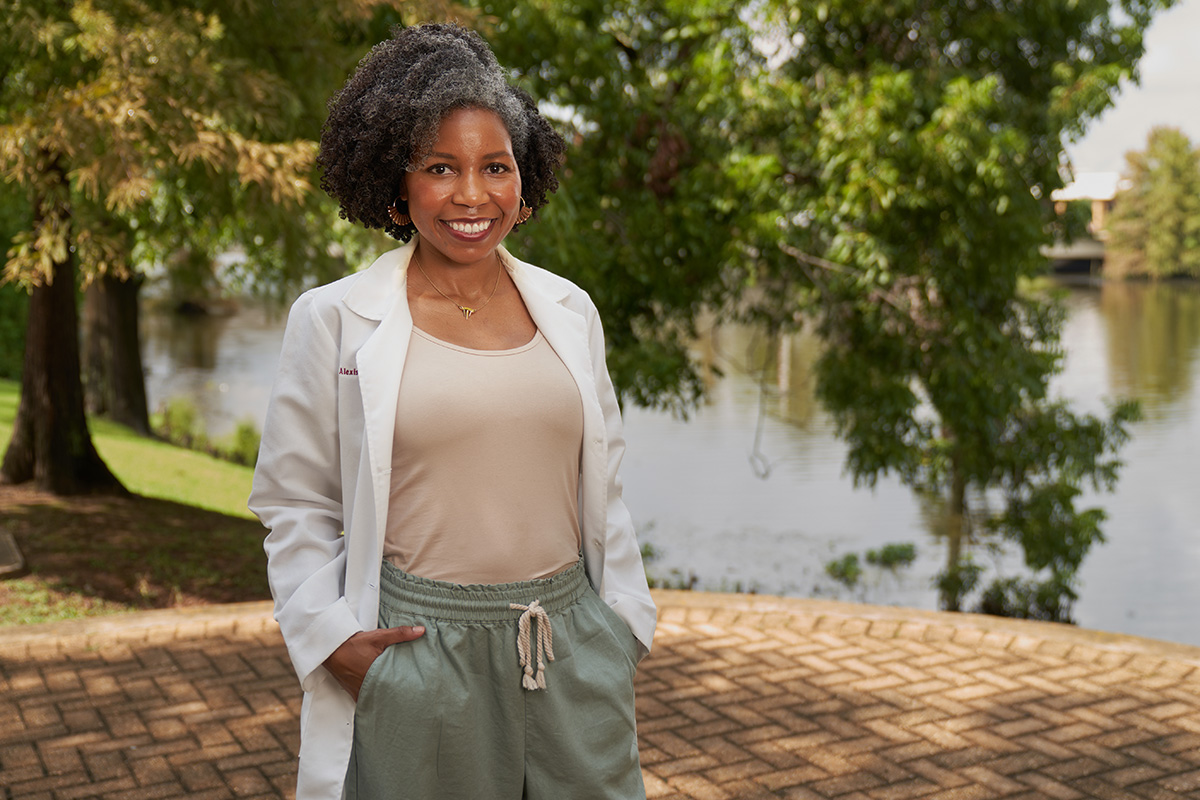 caption: The U.S. Department of Health and Human Services' Office of Substance Abuse and Mental Health Services Administration awarded a $2.5 million grant to ULM Associate Professor of Clinical Practice, Alexis Horace, Ph.D., for harm reduction education.
Monroe, Louisiana – The University of Louisiana Monroe School of Medicine received a fully funded grant to provide harm reduction education to first responders in Louisiana to reduce deaths from opioid overdoses. This grant is the largest award given to the university in over a decade.
The U.S. Department of Health and Human Services' Office of Substance Abuse and Mental Health Services Administration awarded a four-year grant of $2,475,408 to Dr. Alexis Horace, Associate Professor of Clinical Practice. Her research team includes her Dr. Oscar Garza, a professor at ULM, Dr. Stephen Hill, Dr. Jameshia Below, and her Dr. Stephanie Anderson, Chair of the Pharmacology Board of Edward Via Osteopathic Medicine.
This grant will fund a training program called ULM HERO. It stands for Harm Reduction Education and Referral for Opioid Overdose Reversal. Horace and her team will lead educational programs for first responders and her members of the community in Ouachita Parish, Orleans Parish, and surrounding rural parishes. Participating first responders learn how to administer opioid antagonists, such as naloxone, and how to refer people who use opioids to treatment and recovery centers.
"People who use opioids have a stigma that prevents them from seeking help from first responders. There is also a stigma that first responders may have against people who use opioids. This grant will help fill that gap and save lives," Horace said. "This gives first responders a resource to help guide those who are willing to go to treatment centers. We provide information and networks to get into."
The grant's first step is to hire key staff and work with her team to build educational curricula for various first responder groups.
"The term 'first responder' is broadly defined. We have traditional first responders such as police officers, EMS, firefighters and FEMA. We target these organizations with our harm reduction education courses. ' explained Horace. "His second group of first responders are people who live in our community. The first to react to the scene are people, not necessarily medical personnel, but maybe friends and family. ."
The ULM HERO program not only educates first responders in training, but also key community organizations. To reach citizens, Horace's team hosts his events in his 50 communities, providing risk reduction education in underserved communities.
"We want to bring education about opioids to people living in the medical desert," she said.
Horace teaches at the satellite campus of ULM College of Pharmacy in New Orleans and leads a team of fourth-year rotating students at CrescentCare, a community health center. She said she was inspired to write this grant because of the passion shown by her ULM student pharmacist participating in CrescentCare's New Orleans Syringes Her Access program. They provide education and distribution of naloxone, with NOSAP staff providing and exchanging clean syringes for community members in New Orleans.
"A student approached me and said he wanted to do a research project on addiction and access to syringes. I became very passionate," she said. "Many clients and staff have impacted my life. The gratitude I see when people are getting opioid education has really humbled me."
Horace's goal is to provide education to 4,000 first responders in Louisiana by 2026 and increase program collaboration with local treatment and recovery centers by 80%.
"My team and I stand ready to help first responders in our community and make a big difference in Louisiana.
###