Motor racing's governing bodies have been accused of delaying changes to technical regulations for 2023 to limit the chances of cars bouncing.
The year began with the introduction of the Porpoise metric from this weekend's Belgian Grand Prix to help teams limit the amount of bouncing on their cars.
This came after drivers complained about the physical trauma they were facing by the phenomenon, and subsequent research showed that too much exposure to shaking can damage the brain.
In addition to the current changes, the FIA ​​originally planned to raise the edge of the F1 floor by 25mm for next season as well.
The move provoked a kickback from the team who felt it was too late to make major modifications to the car's design.
Ultimately, after discussions with FIA President Mohammed Ben Sulayem and the teams and drivers, a compromise was reached to change to 15mm.
However, with the teams seemingly in control of Porpoise so much in recent weeks, some feel the change for 2023 is not necessary, with world champion Max Verstappen saying this week that it is overkill. He said he felt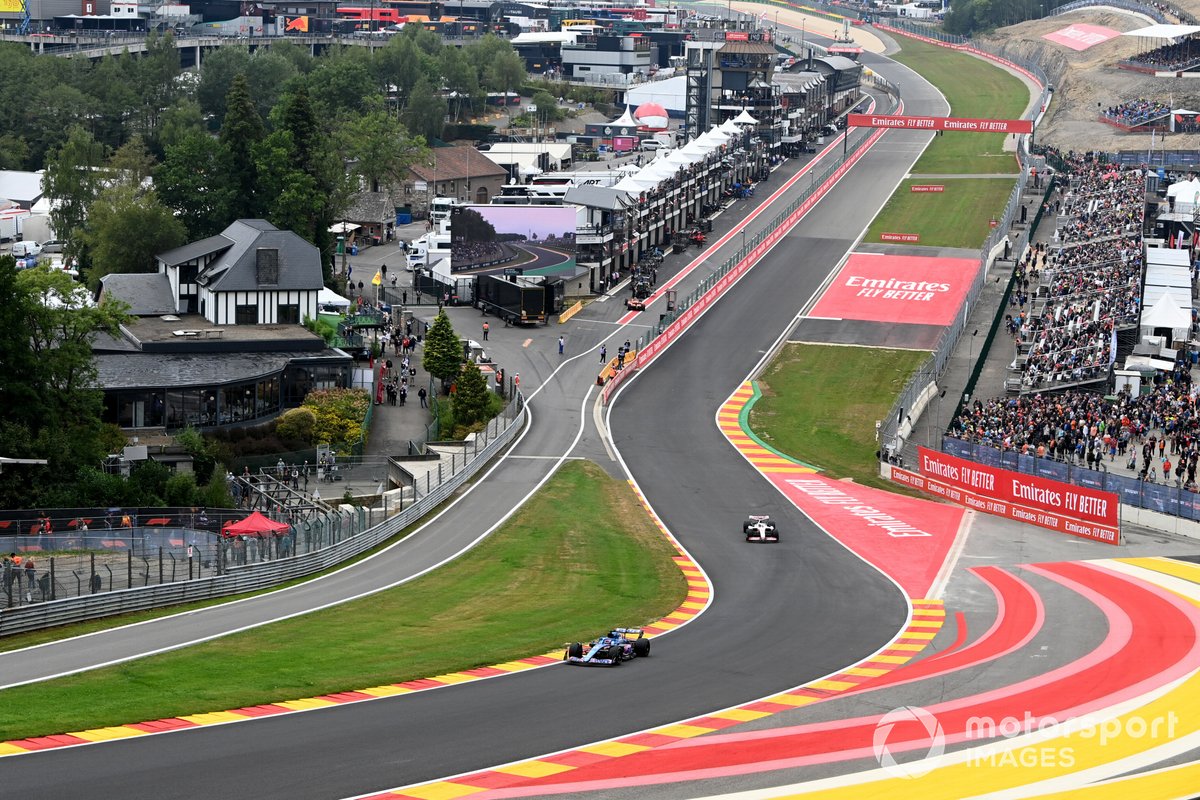 Fernando Alonso, Alpine A522, Kevin Magnussen, Haas VF-22
Photo Credit: Mark Sutton/Motorsport Images
Asked by Motorsport.com for his reaction to the criticism, Nicholas Tombazis, head of the FIA's single-seater division, said he felt he was completely wrong by doing nothing and risked drivers facing long-term health problems. I felt that there was a possibility of harm.
"Generally speaking, we find that as performance increases, it tends to increase as well. [porpoising] phenomenon," he said. "At the same time, the team is learning more about it and getting better control of it.
"Now we have to act responsibly in this sport. This is because we see examples in other sports that ignore the long-term consequences of certain conditions imposed on sportsmen. I felt that it was necessary to take a long-term view.
"These regulations will last until 2025 before moving to the new regulations for 2026. We felt it would be better to act a year or so later than discuss the same thing here.
"So it was a combination of all these factors.
"But there's no doubt that on one side of the debate there are those who say it's too much, and those who say it's too little. That's the norm."
Many teams were particularly unhappy with the original plan to raise the floor by 25mm, but felt no fix was needed, so they accepted a small 15mm tweak.
Regarding his team's attitude towards the change, Red Bull Team Principal Christian Horner said:
"So it's 25mm vs 15mm and we have to live with that and that's the way it is. It's inconvenient to introduce at this time of year. It's incredibly slow. But it's the same for everyone. .